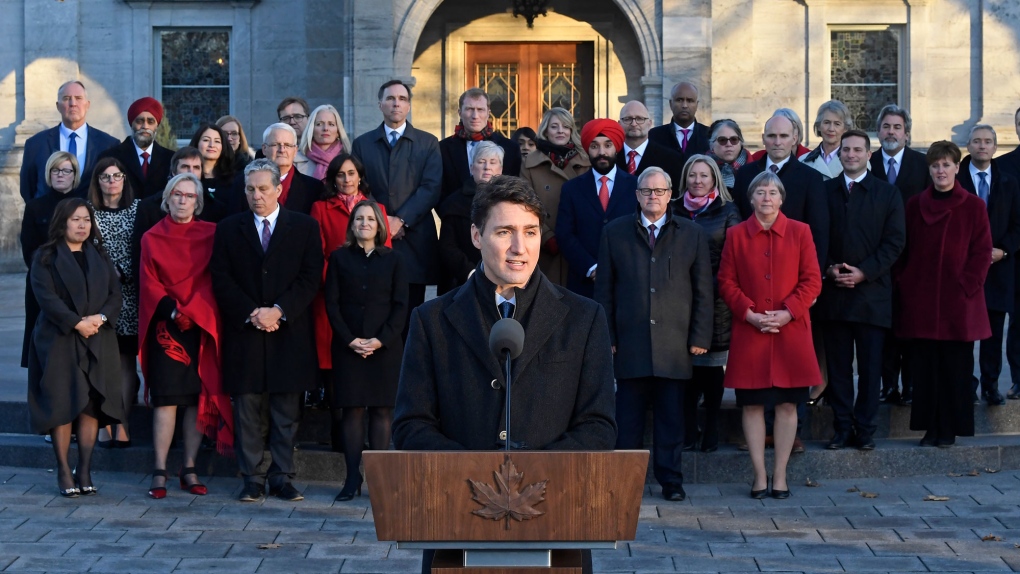 15 Dec

New Hope for of an Equitable Canada for Canadians of African Descent

FOR IMMEDIATE RELEASE

UNDPAD PUSH Coalition applauds Prime Minister's Mandate Letters to Ministers
New Hope for of an Equitable Canada for Canadians of African Descent

TORONTO, December 14, 2019 — The UNDPAD PUSH Coalition, representing over 100 organizations, like-minded community leaders and connectors applauds today's announcement of the Prime Minister of Canada, Justin Trudeau, including commitments that focus on the United Nations Decade for People of African Descent (UNDPAD) in federal ministers' mandate letters. In a historic step, he directed the Minister of Diversity and Inclusion and Youth to "Work with your colleagues to develop policies that tackle systemic discrimination and unconscious bias in our country, including anti-Black racism".

In January 2018, the Prime Minister announced that the Government of Canada would recognize the United Nations' International Decade for People of African Descent (2014-2025), and commit to addressing systemic anti-Black racism in Canada. The new Minister of Diversity and Inclusion and Youth is directed to "work with federal ministers across government to build on the spirit of the United Nations International Decade for People of African Descent"
Over the last two years since Canada's acknowledgement of the UN Decade,the UNDPAD PUSH Coalition met with the federal government to:

Facilitate coordination between federal departments to ensure the needs and issues of Black Canadians are integrated from a policy perspective into programs directed to the public;
Support discussions and engagements with Black communities on capacity building initiatives directed to Black communities in Canada, and
Engaged departments on economic inclusion initiatives to improve the economic outcomes of Black Canadians.

"In the 150 years since the establishment of Canada, a Black person has never been appointed or promoted to deputy minister in the federal government," said a member of UNDPAD Push Coalition. "Including the UNDPAD in the mandate creates the policy frame for the federal government to be able to rectify this situation. It is one way to show commitment to addressing anti-Black racism by putting this focus in the mandate of Ministers."

We would like to thank Minister Ahmed Hussen and express our appreciation on his actions in support of the UNDPAD inside and outside his portfolio. The UN mandate states "in proclaiming this Decade, the international community is recognizing that people of African descent represent a distinct group whose human rights must be promoted and protected"

There have been many champions at the various tables leading the path to change and equity for people of African Descent in Canada. We commend Member of Parliament, Greg Fergus for being a consistently a strong voice advocating for making real the UNDPAD's three pillars, recognition, justice and development.

"This is a great success for us and now this work is entrenched in the direction of these government departments. It gives us room to push for additional work to be done to support people of African descent in this country." said UNDPAD Push Coalition member Andrea Pierce.

In the coming weeks, the UNDPAD PUSH Coalition will continue engagement with the Black community and meeting with federal government departments and elected officials to discuss and assist with implementation of the UNDPAD and related equity mandates.

Members of the UNDPAD PUSH Coalition, government officials and stakeholders will join in a discussion on Sunday December 15th 8PM Est on the Dr. Vibe show.
https://zoom.us/j/990590295 Meeting ID: 990 590 295
Via phone: 8557038985 (Canada toll-free) , Meeting ID: 990590295#

For more information, contact:
BrandEQ Agency Media Contact for UNDPAD Push Coalition
Danielle Spencer
Ph: 416 281 1515 M 416 708 0521
E. pr@brandeq.com

About UNDPAD Push Coalition
The United Nations Decade for People of African Descent (UNDPAD) Push Coalition was formed with the singular focus of ensuring that the federal government follows through on its commitments made to Black communities through the 2019 budget in order to address historic and systemic issues facing our Black communities, thereby improving the condition of Black people living and working in Canada. The Coalition emerged organically out of virtual gatherings of Black community serving organizations. Our initiatives are national in scope and focused on capacity building within our communities versus individualized client service delivery. For more information on UNDPAD Push Coalition please visit www.undpadpush.com.